Taziki's Conference Informative
by Hazel Bodner, managing partner Fresh Admin
I recently attended the Taziki's Conference in Callaway Gardens at Pine Mountain, Georgia. It was a great opportunity to connect with so many people who love and work with the brand. The conference got off to a great start with stream-lined registration. And, the agenda was included as part of the name tags, which made keeping up with the schedule easy.
Motivational speaker, Inky Johnson spoke to the crowd. During a tackle while playing football for Tennessee, his right arm was permanently paralyzed. He was supposed to be drafted that year that he was seriously injured, but he made a life for himself inspiring others. Listen to his recordings here.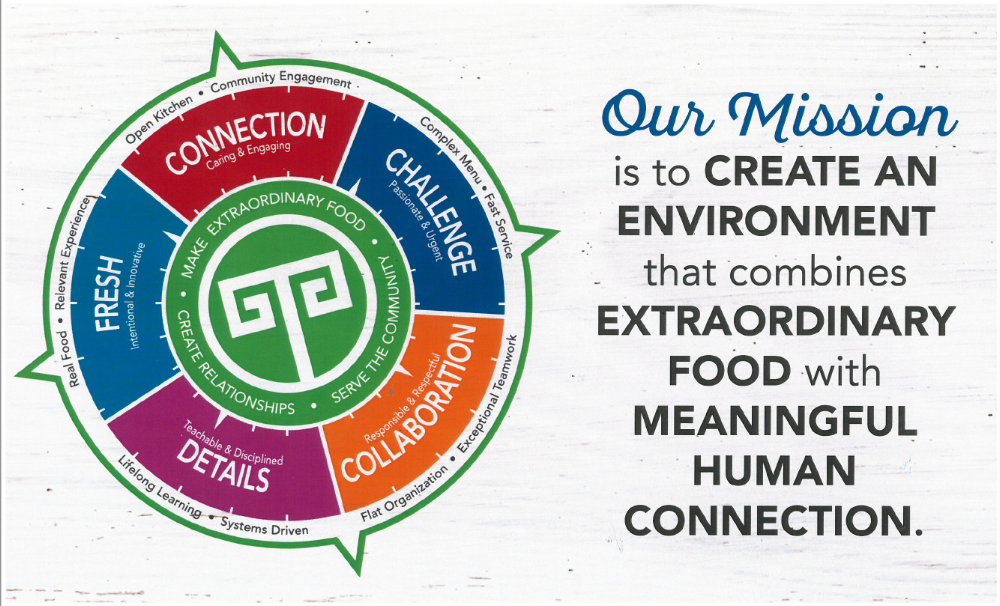 The conference giveaways included a new menu roll out, a full color mission statement to post in the restaurants, a laminated guest profile for educating management and staff. Each of these items provided instant support and increased learning at the store level. Throughout the conference there were mini learning sessions including the following topics.
3 Ways to Create an Environment
3 Ways to Execute Extraordinary Food
3 Ways to Inspire a Meaningful Human Connection
One of my biggest take-a-ways was that for every $100/sales - Taziki's needs another 1 hour of labor. But the conference was packed with facts and information. Not to be missed next year.